"The Quality Difference"
Design
Each of our homes is custom designed by The Bungalow Company which is inspired by the authentic Craftsman and Bungalow styles of yesteryear.
Storage Solutions
By using Insulated Concrete Foundation Forms (ICFs), we can provide fully insulated "storage basements". With a typical height of 6'-6" it can be used for a variety of storage possibilities as well as crafts and hobbies.
Energy Star Builder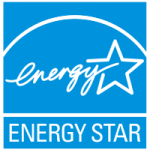 ENERGY STAR certified new homes are designed and built to standards well above most other homes on the market today, delivering energy efficiency savings of up to 30 percent when compared to typical new homes. A new home that has earned the ENERGY STAR label has undergone a process of inspections, testing, and verification to meet strict requirements set by the U.S. Environmental Protection Agency (EPA), delivering better quality, better comfort, and better durability.
Insulation and Air Infiltration
By using advanced air sealing techniques and Blown-in-Batt insulation, we provide one of the most comfortable and energy efficient homes available. Advanced wall framing provides more space for insulation and reduces heat loss. Spray foam, EcoSeal and air tight drywall methods reduce air infiltration and drafts. Blower Door testing has shown these homes exceeding Energy Star requirements for tightness.
Heat Recovery and Air Quality
Because these home are exceptionally tight, proper ventilation is essential. Rather than regular bathroom fans, which brings in cold, moist outside air through cracks and holes in the building structure, these homes use Heat Recovery Ventilation (HRV). The ducted HRV system runs continually, providing a constant flow of fresh air to the living spaces while recovering up to 90% of the heat from the exhaust air.
Energy Efficient Heating Systems
Mini-Split Heat Pumps using variable speed inverter technology are one of the most efficient heating systems available today. Concealed and wall mounted indoor units deliver precise heating or cooling to the desired area. Radiant heat panels in the floor provide comfortable heat to tile floors in bathrooms.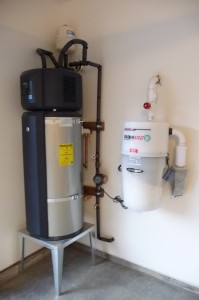 Quality and Locally Sourced Building Materials
Much of our exterior siding and trim is locally cut and milled. Cedar, fir and alder from previously cleared lots make their way back into our homes to be appreciated for its beauty and as a valuable natural resource.